The Next Generation
Learning Management System
SPEED 2.0
Ahead of the curve.
SPEED 2.0 platform paves the way for seamless delivery of special education. An end-to-end solution for children with differential needs, their parents, teachers, and schools, across the globe. Using the best practices of special education, SPEED 2.0 sets a benchmark in enabling children and empowering educators. The delivery of assessment, therapy, and education modules is now simplified helping accelerate the learning process without resistance created by human errors or institutional dependency.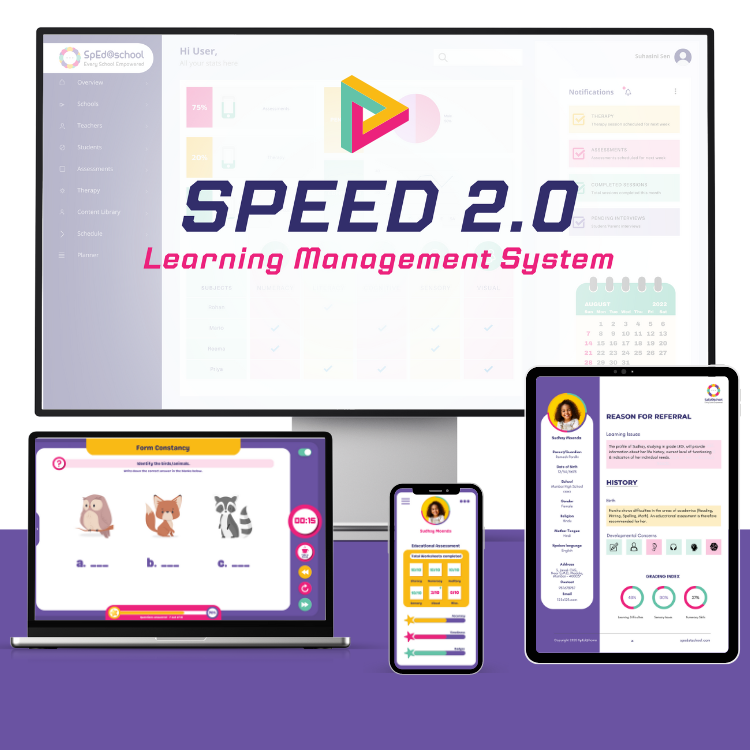 Presenting
SPEED 2.0
Learning Management System
We are revolutionizing special education by providing tailored solutions to children with special needs. With SPEED 2.0 online platform, we are bridging the gap between educators, therapists, and families, empowering children to reach their full potential. Our impactful approach is transforming lives and fostering inclusive education for all.

Times Faster than traditional LMS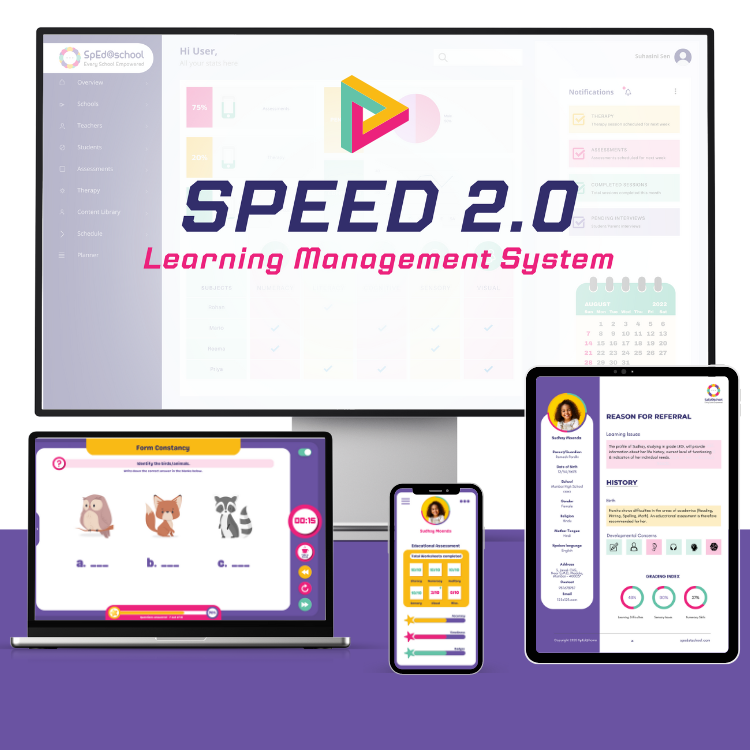 FEATURES
Stay Ahead
With SPEED 2.0
Innovative and interactive learning management system for schools to help manage students with special needs.